WE'RE HELPING PEOPLE MOVE ON TO LIFE'S NEXT CHAPTER.
In 2006, Bluebird Buyers set out to reinvent life's most important transaction with property sellers. We had a simple goal in mind, to make a complicated process completely simple and hassle free by providing convenience, control, freedom and certainty when it's time to sell.
My name is Mark Maly and am the founder of Bluebird Buyers. I could say real estate is in my blood. Growing up, my father was a real estate investor and homebuilder in Wahoo, NE. My earliest memories, I remember him putting my brothers and I to work to help out the family business, whether that was cleaning up job sites, learning to help with some of the actual construction, tagging along and going on seller appointments, etc. As we got older, we took on more responsibilities and got a little more involved in the business and really started to realize what it took to be an entrepreneur and run your own business. Through this he taught us the values of drive, determination, discipline, honesty, integrity, hard work, and entrepreneurship. 
When I was 16, my father assisted my brothers and I in buying our first investment property. From then on, I was hooked and started investing in real estate full time by the time I was 18.
The older I got, I realized that the American Dream is so closely tied to real estate: People want to own their own homes but sometimes those properties become a burden. Sometimes families need to move and don't have the time to repair their properties and put them on the market; sometimes houses become "underwater"; sometimes families inherit a house from a loved one that they just can't afford to maintain; sometimes families face challenges like divorce and they need to quickly sell the house to wrap up the situation… those and many more situations put families in turmoil.
I saw how this all correlated to the traditional home selling experience and how terrible it is. That's why for the last 15+ years, I've made it my mission to give homeowners like you a better home selling experience. Because we buy houses for cash, our simple 3-step process is the quickest way for homeowners to gain certainty that their home will sell while avoiding the hassle of realtors and their commissions, costly repairs, having to have the house clean and show ready at all times so multiple random strangers can walk through your house, and months of uncertainty all while you are making mortgages payments, utility payments, insurance payments, etc
I feel with the knowledge that myself and fully staffed office have gained along the journey with the building of our systems and the tweaking of our processes, we've made a complicated process completely simple and hassle-free. Our goal is to provide convenience, control, freedom and certainty when it's time to sell and that's why we are Bluebird Buyers.
MEET OUR HOME BUYING TEAM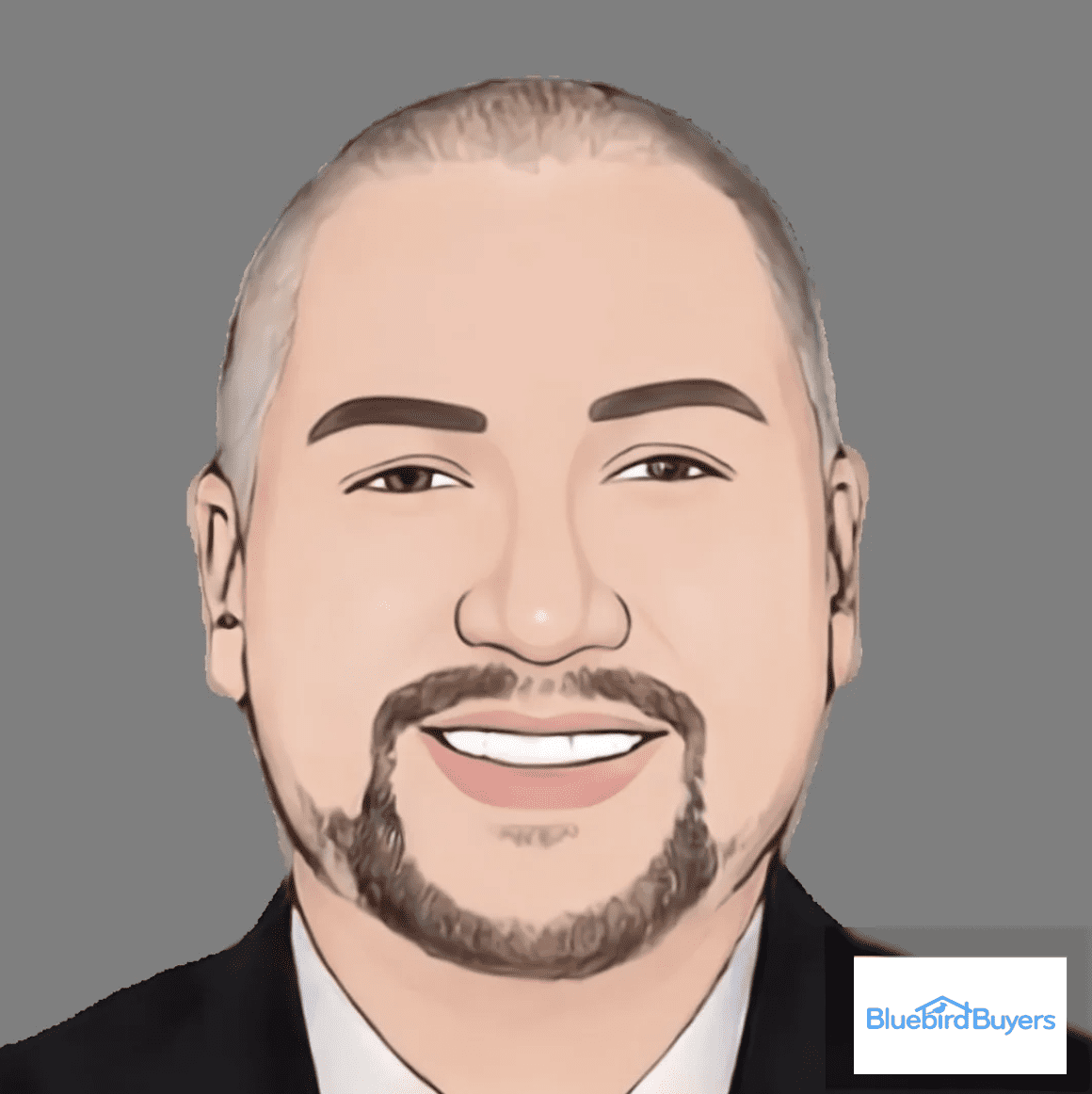 Ken Hunter
Ken is one of the first contact points of contact when you call us. With years of experience in the real estate industry, he provides you information on how the process works, gives you an offer in just minutes and helps you get the process started.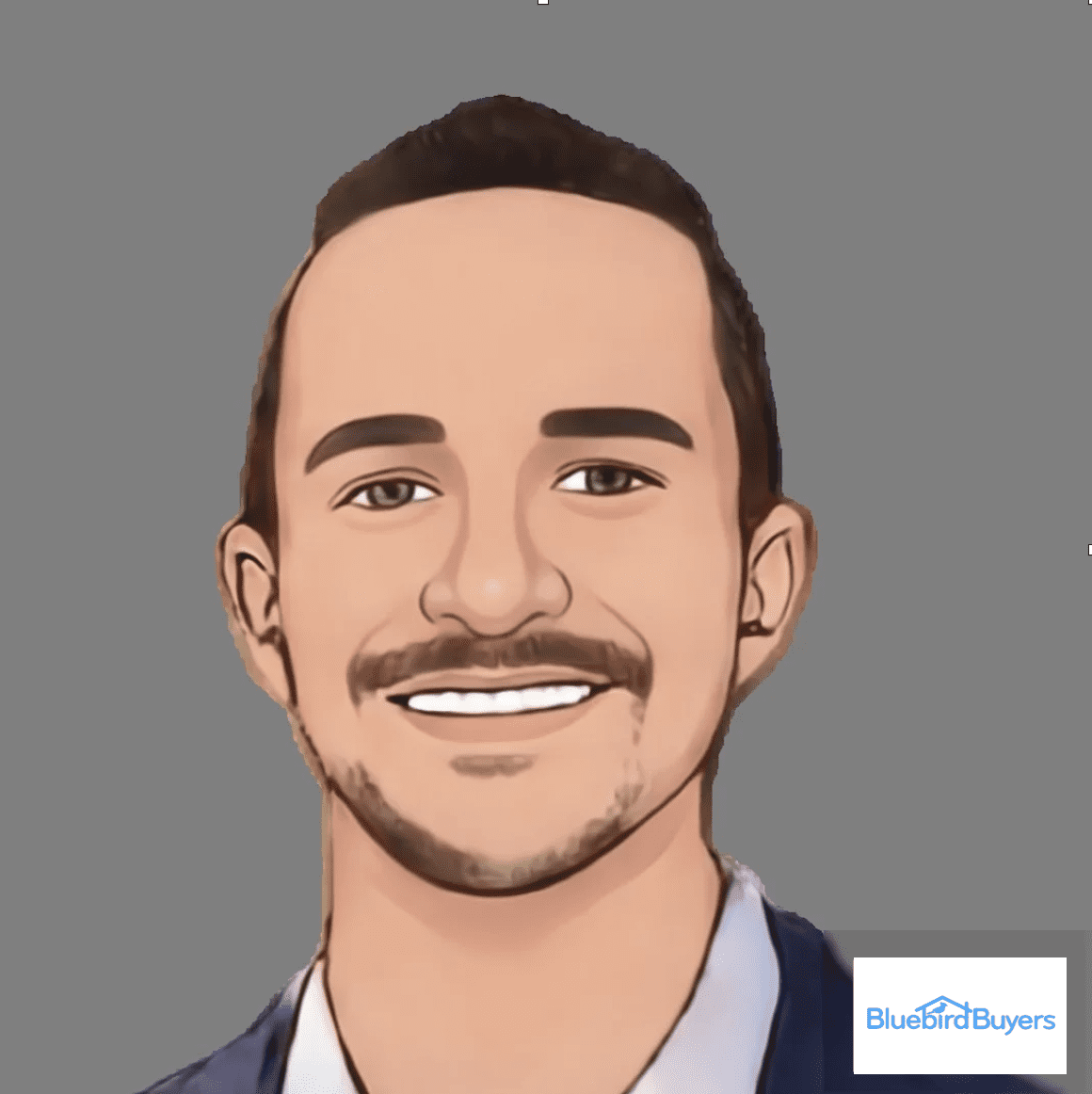 Carlos Franseco
Carlos is committed to delivering you top-notch service when you decide to sell your home. He provides you the information about the offer process, runs an in-depth market analysis on your home and gets you started with an offer in just minutes.
Karl Espinoza
One of first points of the contact for Bluebird Buyers, Karl is committed to delivering you top-notch service when you decide to sell your property to us. He'll provide you the information on how the offer process works, run a market analysis on your home and gets you started with an offer in just minutes.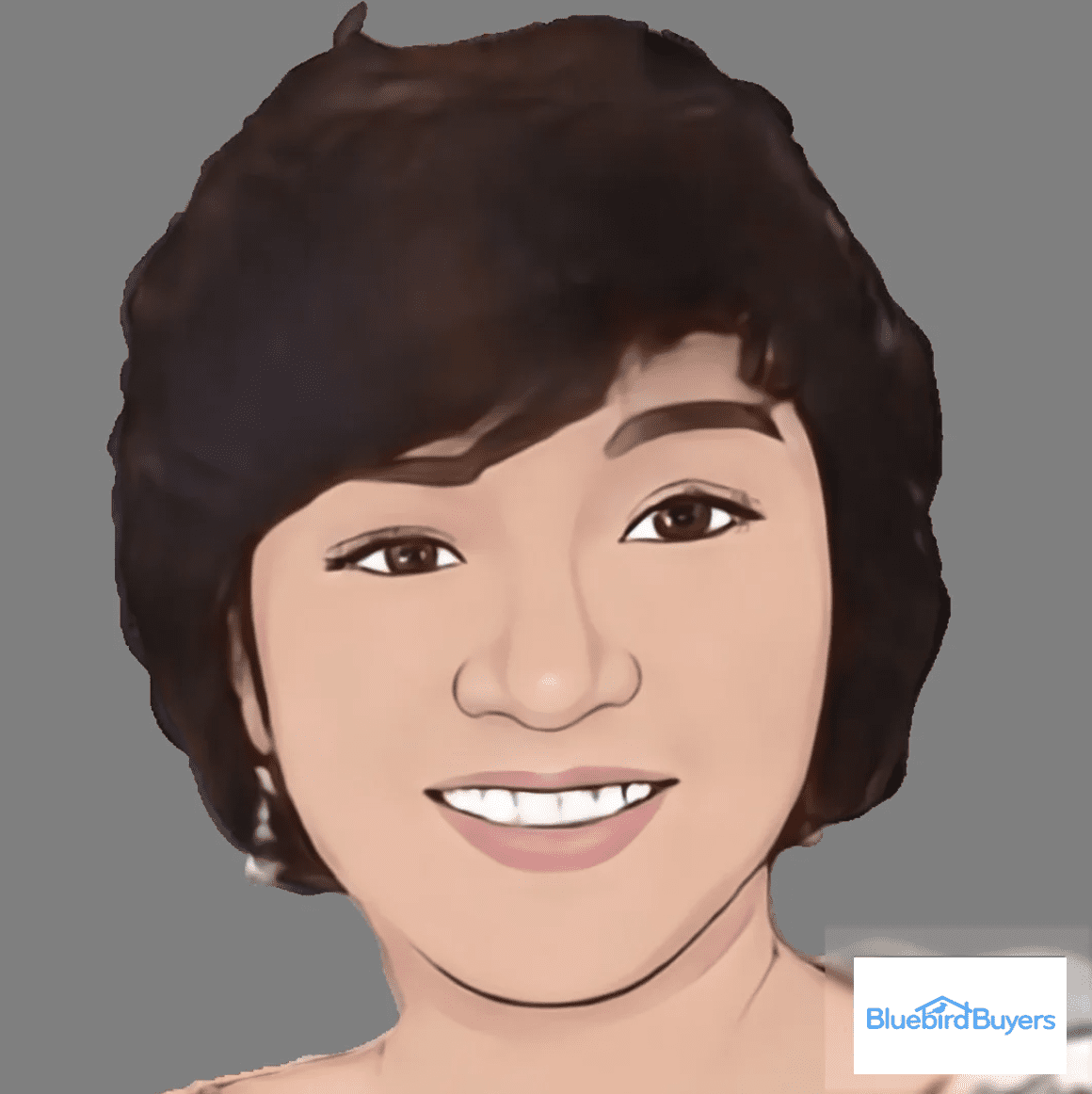 Amy Alayon
At Bluebird Buyers, Amy's goal is to deliver a great customer experience the way through closing. As your main point of contact from offer acceptance to closing, Amy has the experience and dedication to our clients to get them to closing.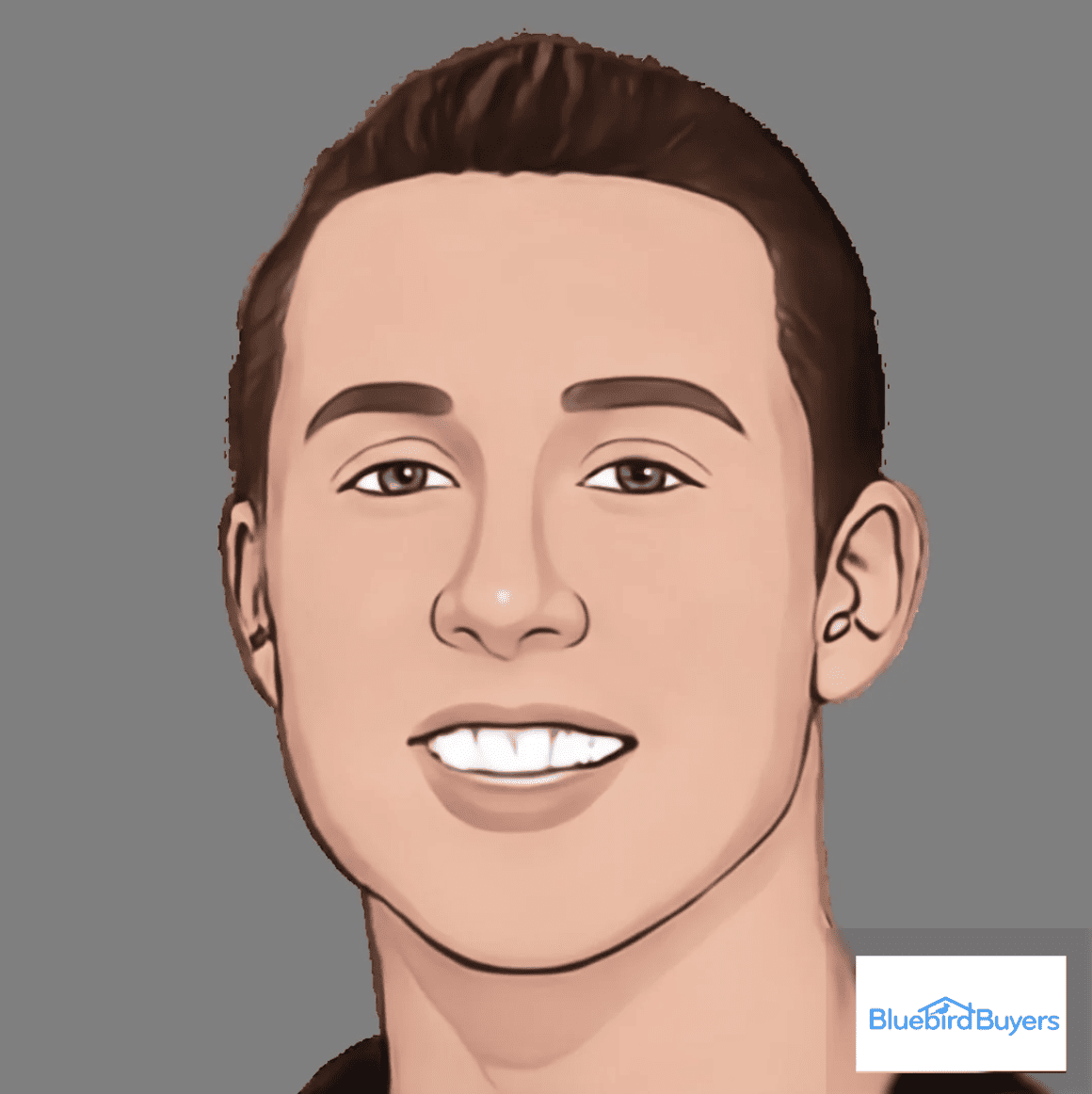 Richard Fitzgerald
Rich oversees marketing initiatives for Bluebird Buyers which ranges from traditional advertising such as TV or direct mail to digital and content marketing. Bluebird Buyers marketing promotes a unique, easy and stress-free way for you to sell your home. Whether it's through our website or our catchy jingle, relieving your stress of selling your home is our number #1 priority.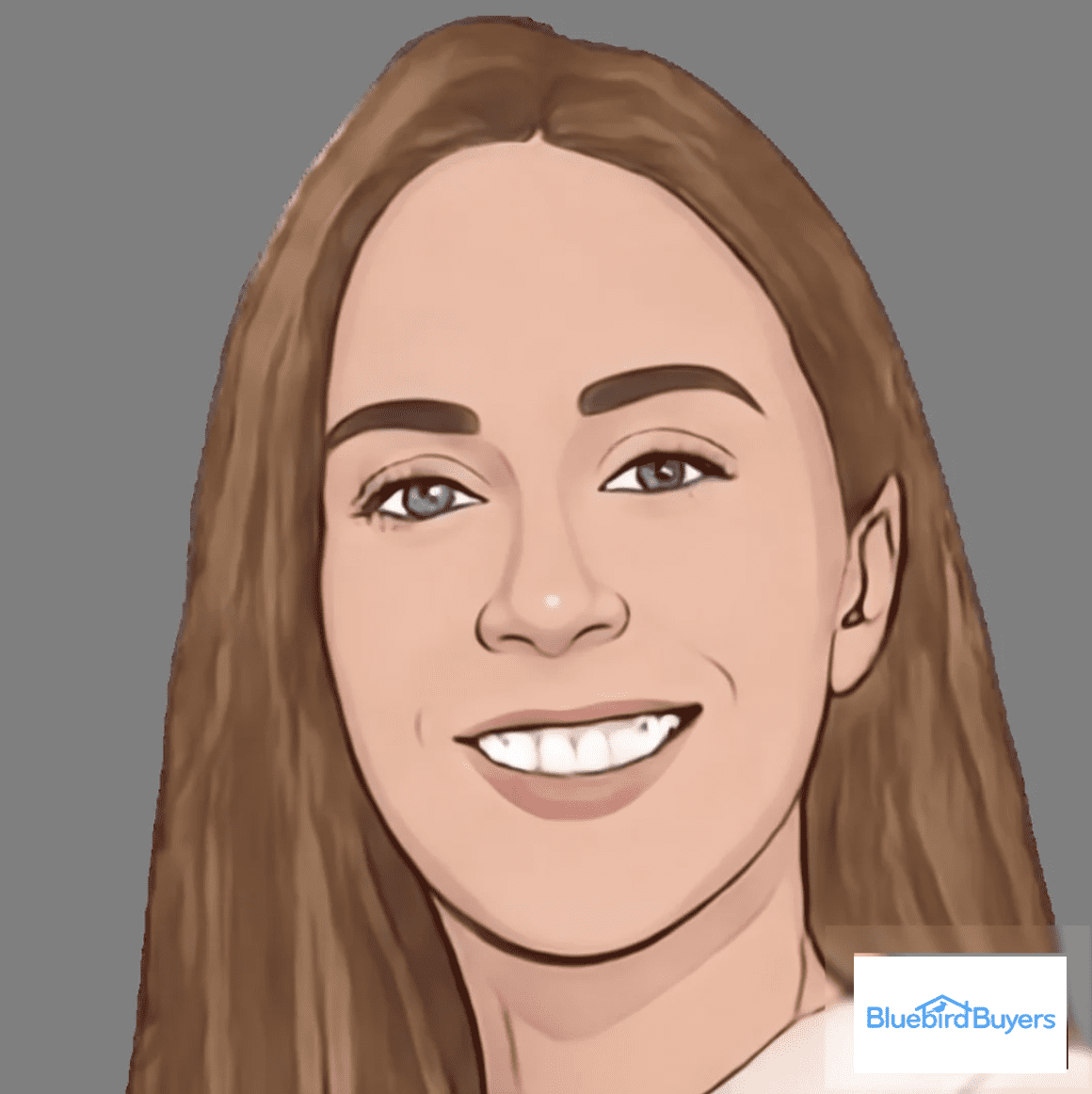 Victoria Johnson
An integral part of our operations team, Victoria is responsible for the day-to-day office operations as well as most HR functions. She is the staff's go-to person for anything related to employee relations. Victoria helps to keep the staff focused on you rather than what's going on in the office.
Contact Us
We understand that selling can come with a lot of questions, so we're here to help you through the process.
Email Us: info@bluebirdbuyers.com
Call Us: 531-201-1414
Or use the contact form below. We'll get back to you ASAP!